(Save this PDF & Print it.)
Download Smokey's Coloring Book
Resources for Parents & Teachers
Created in Arizona by the Pine-Strawberry Fire Department. Intended for childen ages 8-11.
Educational program about the science of wildland fire, designed for students in grades 1-10.
Fire Ecology Resource Management Education Unit(grades 5-6)
Firewise Firecamp (grades 6-8)
USFS – Southwest Fire Ecology Curriculum (K-12)
Red Cross Masters of Disasters Lessons for Families and Activities for Teachers (K-8)
Just-In-Case Family Plan
Print out this page to create a personalized
"Just-in-Case" family planwith your family! Make sure to pack it safely in your supply kit.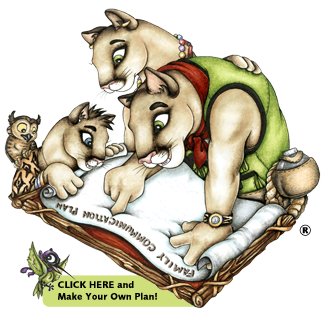 Download the Smokey Puzzle Book
(Save this PDF & Print it.)
Arizona's Own
Billy Brushwhacker
Family Fun
with Sparky The Fire Dog